As of yesterday, the free Citrix Receiver Beta Application became available on the Android Market for Ice Cream Sandwich (ICS) users.
This is a very useful tool for enterprise and corporate users with Citrix deployments, as the application will allow the user to connect to most Citrix Xen Applications assigned to their account.  From Microsoft Word, PowerPoint, and Excel, to a full Windows Remote Desktop Session, the options are endless.
The application was previously available for Honeycomb users however was not available on the market for immediate download when a few of the tablet manufacturers rolled out their ICS upgrades earlier this month.
More detail on the application can be found here.
Citrix Receiver Dashboard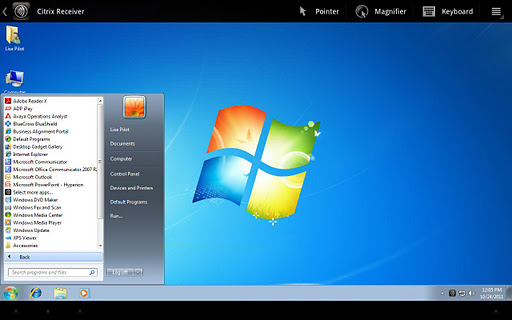 Windows RDP Session Running in Citrix Receiver